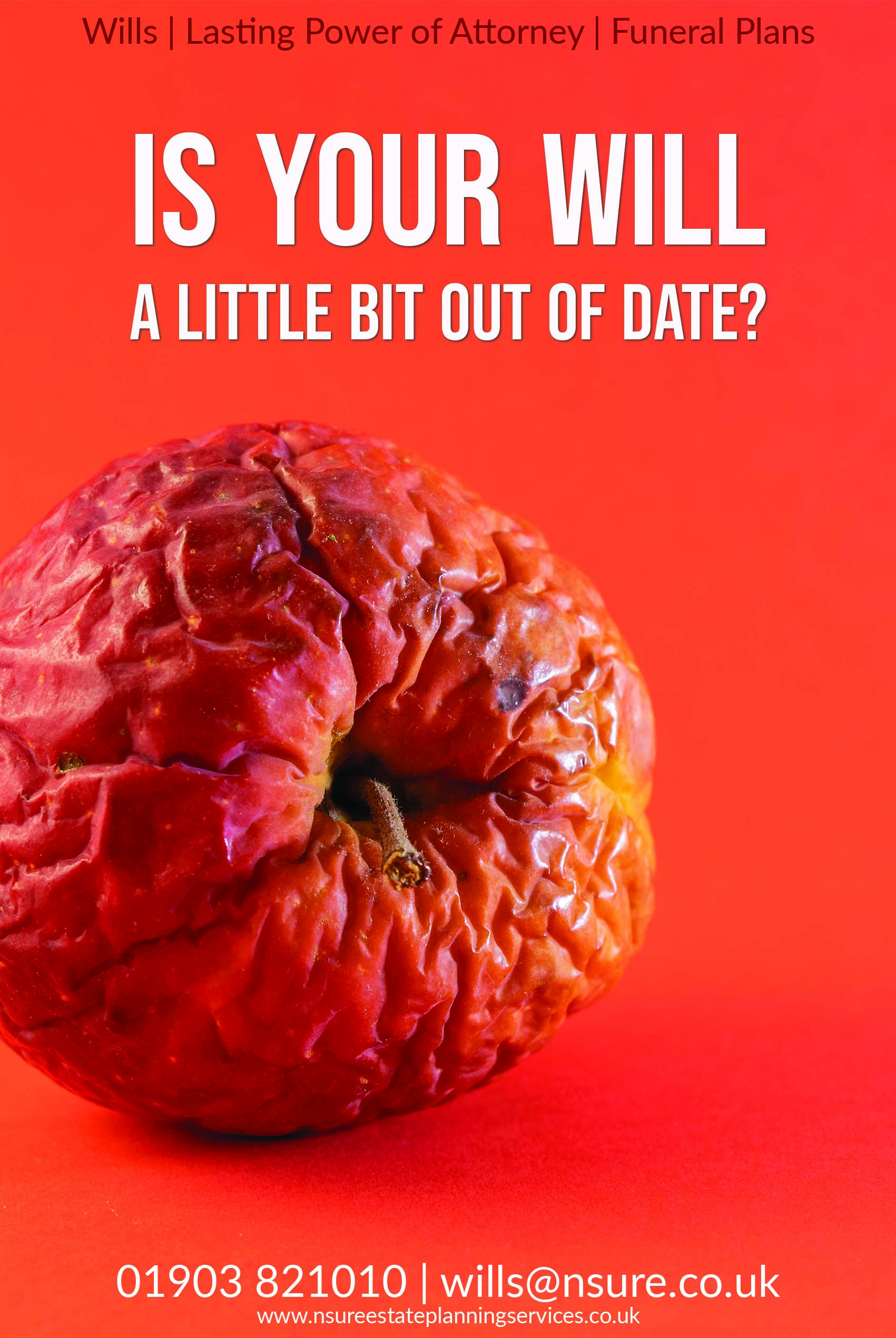 At the point of writing there are 15 weeks until Christmas. This means that there is more than enough time for you to have your Will drafted and signed before the end of the year. I appreciate that this probably isn't the most exciting job on your to do list, but it is certainly one that you should make a priority.
Is your Will up to date?
Let me start by congratulating you if you have made your Will already, analysis by consumer group 'Which', shows that 54% of UK adults don't have one in place and a staggering 5.4 million of us have no idea where to start.
Why are Wills important?
Well in simple terms, it's a legal expression that allows you to document your final wishes, leave specific items and distribute your estate as you see fit.
If you have a Will, when was the last time you reviewed it? 
Let's be honest, your Will is likely to be one of those things that's probably been hidden away and kept in a safe place, never to see the light of day again until the event of your death.  But what happens if your life changes! There have been many occasions where a Will has been read and it no longer reflects the circumstances of when it was written. As your life changes, really, so should your Will.
Let's look at it as though your Will is one of the most important documents that you will ever create. Having a legal document which is up to date ensures that all your decisions, wishes and financial arrangements are passed on to the beneficiaries you really care about.
Do you need to update your Will?
There are a number of reasons why you may need to update your Will, a few examples include moving home, the death of a beneficiary or executor, changes in financial circumstances, the birth of a child or grandchild, a new partner, marriage or divorce. This list is obviously not exhaustive, but it does give you an idea of how changes in circumstance can leave your Will outdated.
Making changes to your Will is a relatively simple process, for small changes you can use what is known as a 'codicil'. This is essentially a document that amends an existing Will but doesn't replace it, however in the case of major changes, it's often better to start a new Will that supersedes the one in place. Either way, having something that reflects your current situation can make life a lot easier after you have gone.
If you would like further information or have questions regarding reviewing your Will, feel free to get in touch and see how we can help.
For more information on Wills and Lasting Powers of Attorney please contact me on 01903 821010 or via email emma.wells@nsure.co.uk